MINI BUILDING PROFILE
"Building Businesses-Not Just Buildings"
MINI SYSTEMS is proud of our innovative approach to providing exceptional customer service on a personal level. This is representative of our loyalty to our family of customers. It is our desire to educate and assist in the development of your business. In addition, it is our desire to be honest and cooperative.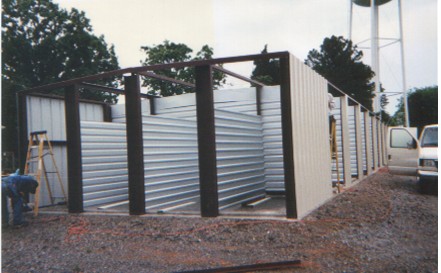 STRUCTURE
MINI SYSTEMS uses prime American-made red-ox steel in the fabrication of our facilities. It is our goal to provide the highest quality materials
in the construction of your building. The red-ox prime steel is important because it contributes to the long-life of your structure and fights

corrosion. Each component varies in length and width (depending on your personal design requirements) and is designed to your buildings

specifications to be structurally safe and sound. With a manufacturer's warranty, our high quality red-ox steel beams will enable your business

to stand the test of time.
SHEETING & TRIM
Our roof panels are a screw-down 26-gauge PBR Galvalume Plus, with a manufacturer's 20-year warranty (Standing Seam Roofs and colored roof panels are available upon request). Our buildings come standard with 26 gauge PBR pre-painted Galvalume wall panels, with a manufacturer's 20 year limited-warranty, available in a variety of colors. All buildings come standard with vinyl-back reinforced insulation in the roof. MINI SYSTEMS is known for our attention to detail. We purposefully apply trim to our designs because it increases the look of the building. Our partitions enable you to provide your customers with a unit that will be private and personal for their use.
DOORS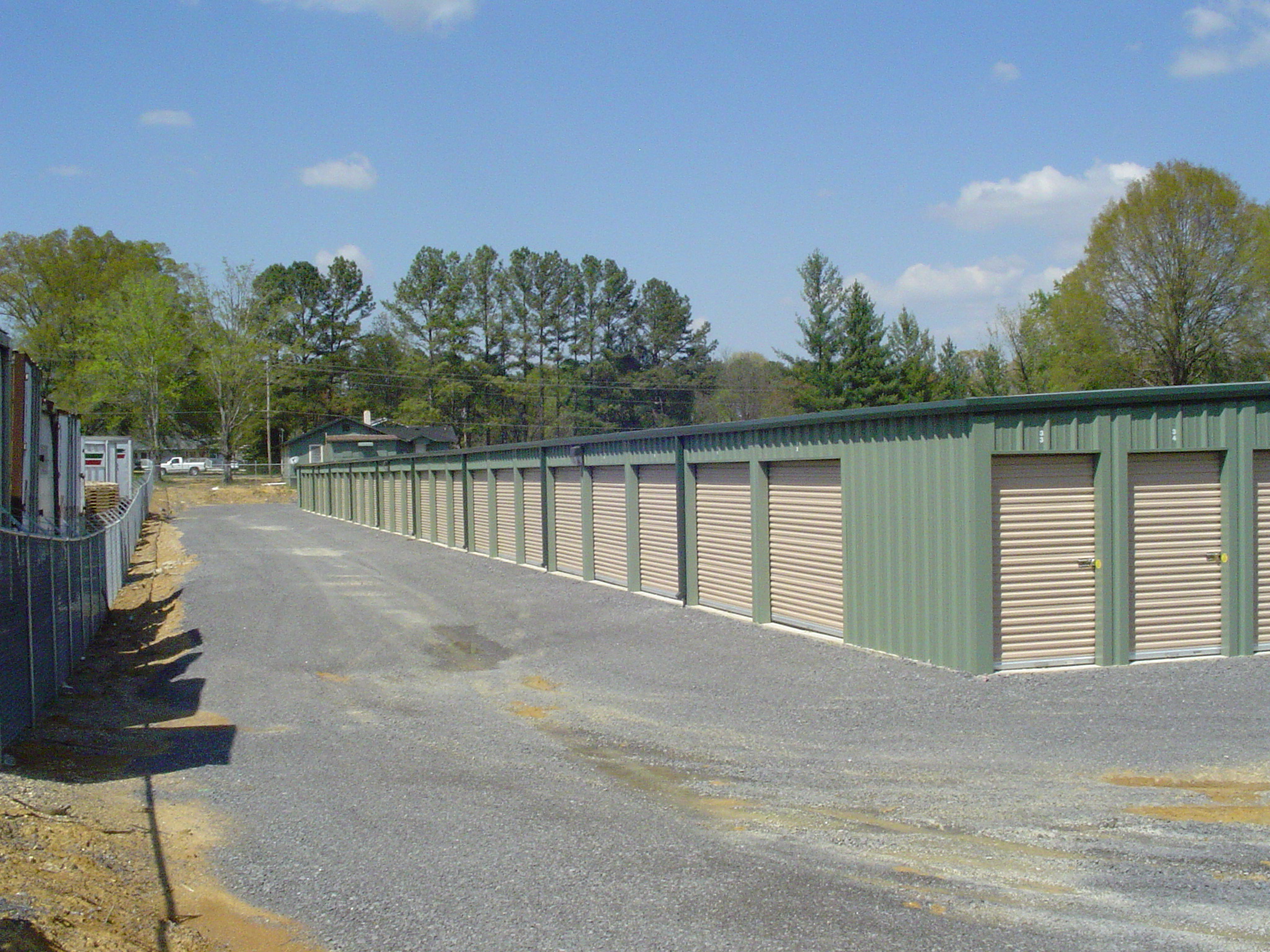 Designing your self-storage is personal to MINI SYSTEMS. We negotiate the best pricing possible from our suppliers. With years of experience in the industry, MINI SYSTEMS is able to obtain the highest quality product, at the lowest price, for the personalization of your self-storage building. Doors and assemblies are instrumental in the effective design of your self-storage. With a professional network of suppliers, we are in a position to simplify the intricate, confusing components of your self-storage. To make it plain, MINI SYSTEMS makes it easier for you to get started! MINI SYSTEMS buildings are designed to deter pest infestation and withstand various assaults of inclement weather (not including hurricanes, tornados, and earthquakes). This allows for the protection of your customer's goods and the welfare of your business. Our innovative designs are created to ensure that you get the highest quality product.